How can you not love these guys already?
I know last night the Celtics went up against the disastrous New York Knicks last night but that should not take away from the performances of these two young studs. Jayson Tatum and Jaylen Brown combined for 45 points (Brown-23, Tatum-22) in the Celtics 110-89 win last night at home.
Brown was off to a hot start, putting 11 first quarter points. Tatum took over the second quarter scoring 10 of his own to bring him to 16 points after the first half.
Tatum's night was filled with highlight plays on both sides of the court. In the first quarter he showed off his athletic ability with this crazy put-back dunk off an Aron Baynes missed jumper.
He showed off his defensive ability last night with a couple nice blocks and a steal which he converted to a fastbreak slam on the other side of the court.
Obviously these two guys are not the leaders of this team…they're not even close. With players like Kyrie Irving, Gordon Hayward (injury aside), and Al Horford at the forefront of this Boston team, Tatum and Brown have a long way to go before they're considered leaders of a NBA franchise, but these past 4 games, they have shown they have the ability and chemistry to potentially lead this Celtics team in the future.
P.S. is anyone as mad as I am that Tatum changed his number? 7-11 was a sick duo name. Is it too early to call them the bash brothers yet?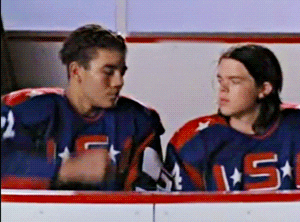 tweet me your nickname ideas @jdoughy1722